Back To Our Services
Care for Hinges and Rollers
We begin by checking these hardware parts for wearing and damage. If you have bent hinges, count on us to repair them. If there are worn ones, we'll replace them quickly. This is also the solution for rollers with twisted stems and worn wheels. You'll not have to worry about your automatic door shaking during opening and closing. An effective technique for lubricating both the metal rollers and hinges is to spray lubricant on the wheels while they are moving.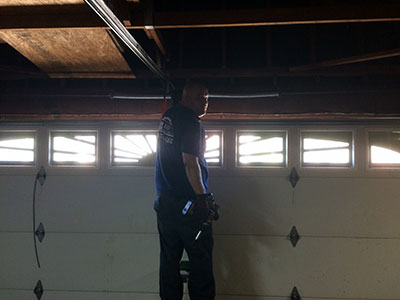 Adjusting the Opener's Force and Travel Limits
With a close check and a special test, we reveal if the door touches the floor snugly. If it doesn't, we'll reduce the closing force and travel limit. When the door opens, its bottom should be at the same height as the jamb. If it isn't, rely on us to readjust the opening travel limit to restore the normal operation. We also lubricate the moving metal parts of the opener as part of our garage door maintenance services.
Contact us now!
Back To Our Services